Starting Seasonal Traditions with Bed Bath & Beyond!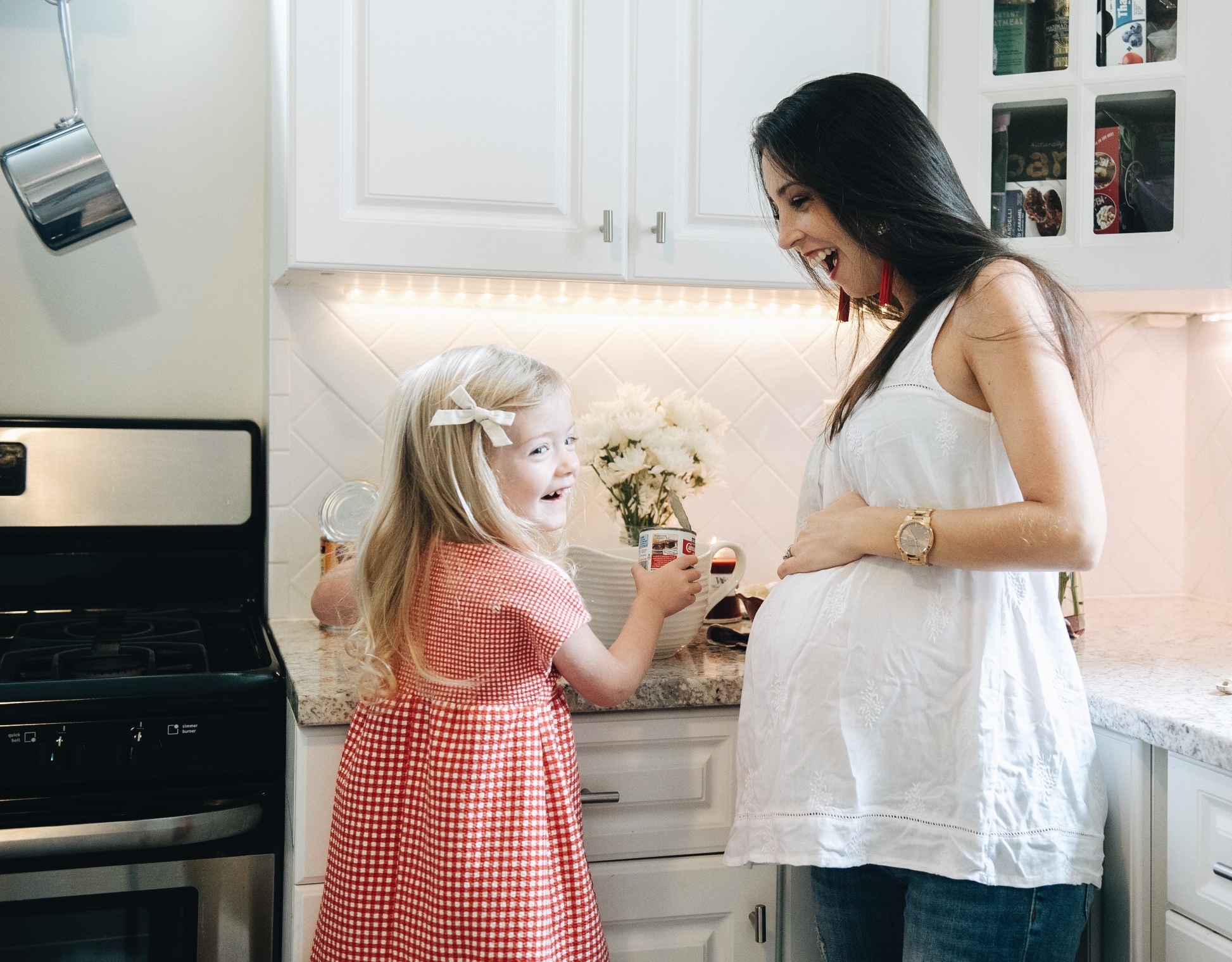 When I was a little girl, fall always meant my grandmas homemade pumpkin pies. She made the real deal, all from scratch! I remember the pumpkins sitting out on the counter ready to be scooped out and helping to pour all the ingredients together to make the crust. Holiday décor always stood out to me as a child as well. There was something so magical about getting out seasonal hand towels and fun little decorations. In my mind, it wasn't a calendar that said a certain season had started. For me, it was always the day we unboxed the seasonal decorations that marked the start of something new. These little yearly traditions carried such a wealth of memories with them. There was a certain kind of magic that became tethered to ordinary décor or recipes through a lifetime of memories built around them.
I will be honest, I am not the baker my grandmother is but these kind of traditions are still incredibly important to me. As Ayla get's older, I have really been thinking about how to incorporate those same kind of nostalgic moments into each season for her. One of the ways I decided to do this in the fall is by making annual pumpkin pies with her (even if all I can manage is one from a can rather than a fresh pumpkin!). I did a little shopping at Bed Bath & Beyond to pick up some fun seasonal pieces for our annual pumpkin pie making! From fun mixing bowls and Fall ready hand towels to the most amazing scented candles they really had everything I could need to make this tradition memorable for Ayla.
I have shopped at Bed Bath & Beyond for years because they always have such an amazing selection and are super affordable (not to mention all the amazing 20% off coupons you get when your on the mailing list!!). They had so much cute décor for the Fall that it made choosing these pieces super hard in the best kind of way. In the end I was really happy with what we ended up with. While checking out I kept thinking about how these would be the little items that would hopefully carry years of warm memories with them for our family.
With our new fall bakewear in hand I couldn't wait to start making our pie! We made the simple pie recipe from the back of the Libby's Pumpkin Pie mix but Ayla could not have been more excited. She loved the polka dot bowls and bright red pie dish! I think she must have stirred all of the ingredients together 10x longer than necessary just because she was having so much fun! Once we started to bake the pie she was glued to the front of the oven. It brought back so many memories of when I was little as I watched her stand in front of the oven watching the pie bake. She even "twirled for the pie" because she said dancing would make it cook faster. It was so fun to watch how excited and engaged she was in making our pie together. I hope that every year when I pull out the seasonal hand towels and she sees that bright red pie dish that something in her gets so excited that Fall has finally arrived.
Thank you Bed Bath & Beyond for sponsoring this post and as always thank you guys for reading! I hope you and your families are finding fun ways to add a little extra magic to your Fall as well!
xo,
Kelly
Shop my seasonal favorites from the post here:
WoodWick Candle in Cinnamon Chai