Valentine's Day Chocolate Chip Cherry Jell-O Pudding Cookies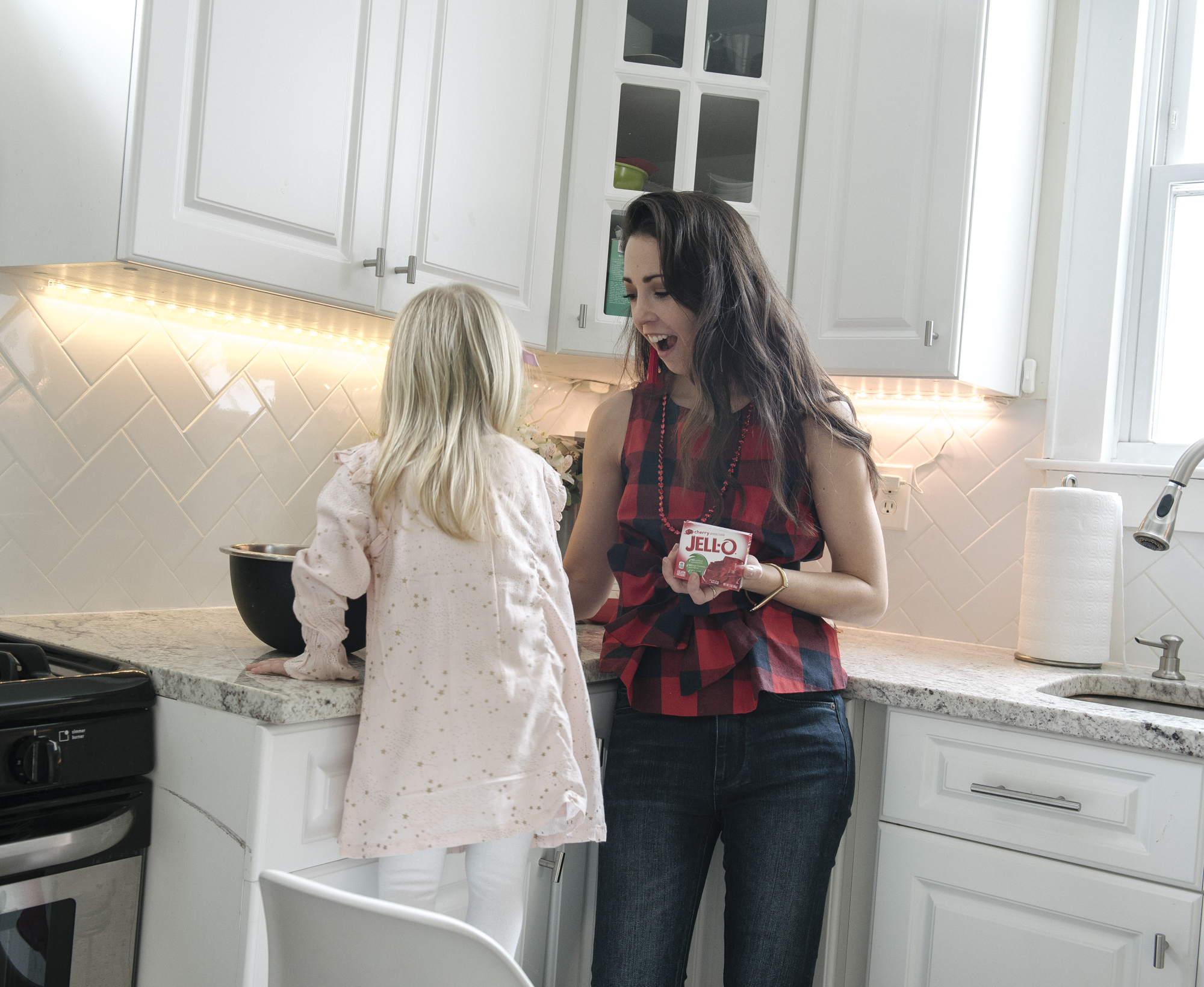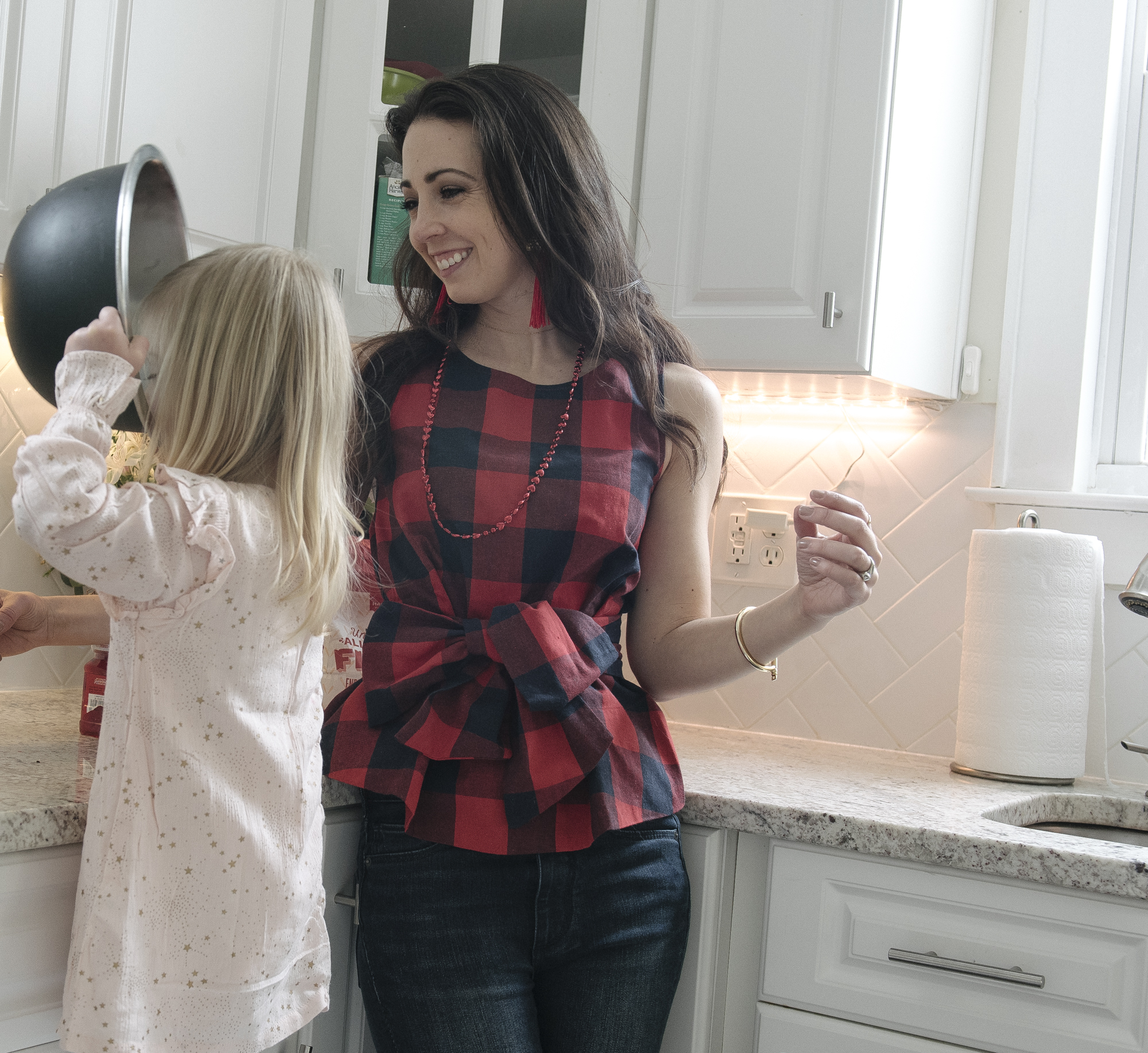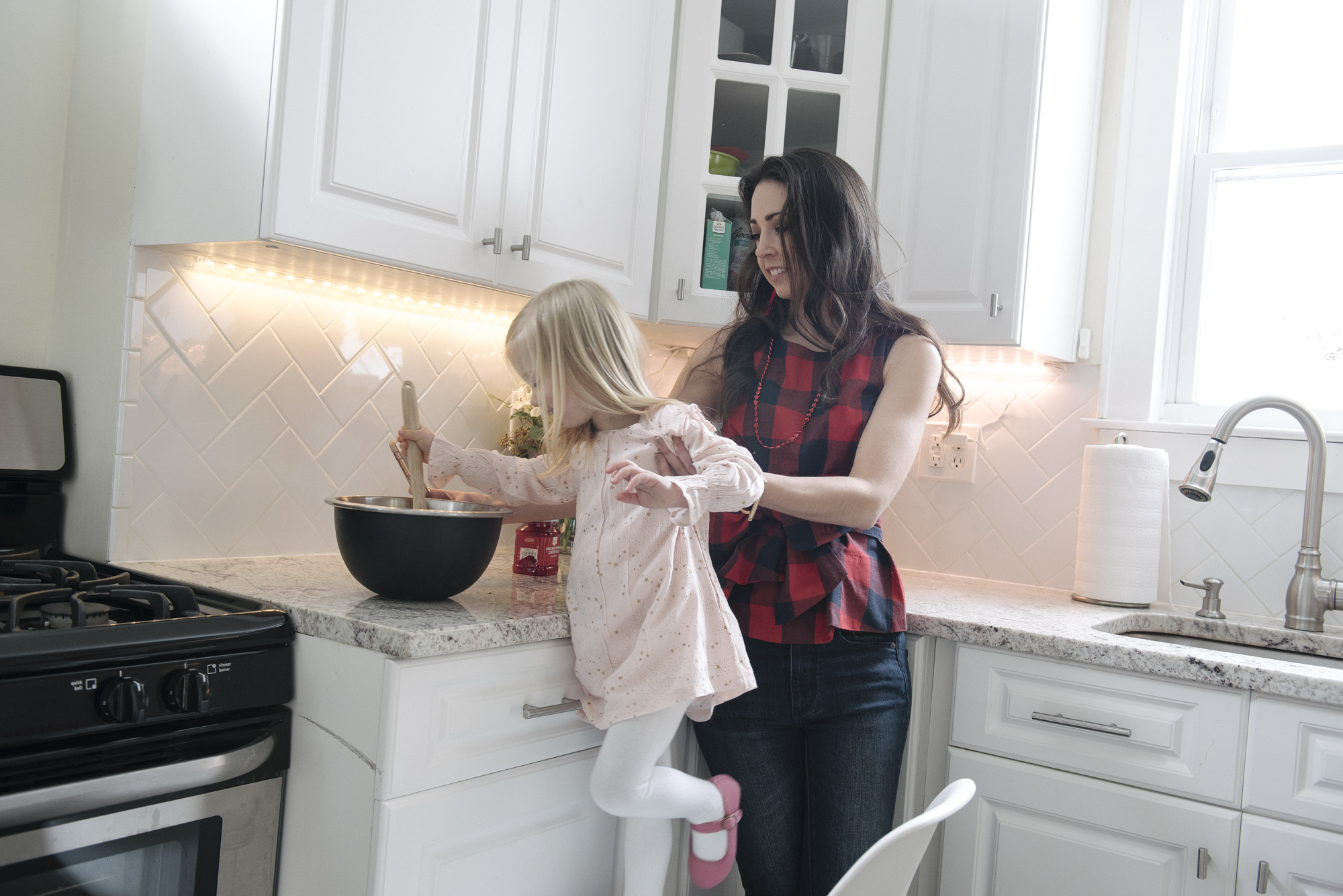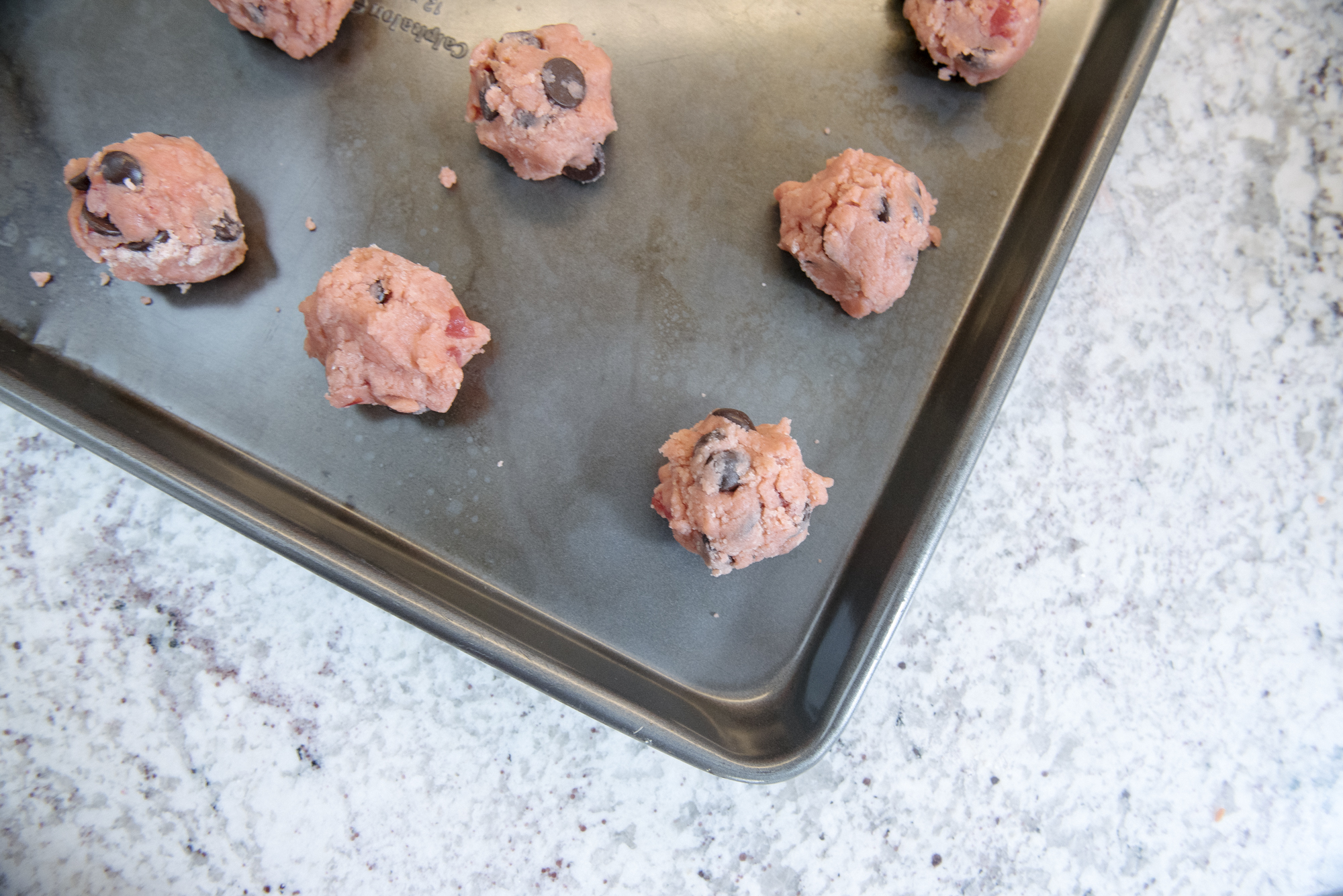 Valentine's Day is the perfect occasion for baking yummy treats together. I am all about setting up fun traditions in our home. Baking Valentine's day cookies to give to our friends is the perfect annual tradition and a fabulous way to tell the people around us that we care!
I am not a huge baker so I wanted to adapt a recipe that was fun but also fairly easy. This recipe was well within my limited skills set and was very toddler friendly to make. Ayla had the best time mixing in chocolate chips (and eating as many as possible before I cut her off!). If you have never added pudding or Jell-O to your baking recipes then you are really in for a treat with these cookies! It adds such great flavor as well as a smooth, delicious texture that will have you saying "just one more" over and over again. So here is what you will need...
Ingredients:
-1 cup butter
-1 cup sugar
-10oz jar maraschino cherries
-2 tablespoons cherry Jell-O
-2 eggs
-1/2 teaspoon vanilla
-1 package of vanilla pudding (3.3 oz.)
-2 ½ cups all purpose flour
-1 teaspoon baking soda
-1/2 teaspoon salt
-1 bag chocolate chips
Directions:
1.Preheat oven to 350 degrees. Cream butter, sugar and Jell-O together. Add eggs and vanilla, cream again.
2.Combine flour, baking soda, salt and packet of pudding mix in a separate bowl and then add slowly to butter mixture.
3.Chop maraschino cherries
4.Once ingredients are mixed together fold in chocolate chips and maraschino cherries.
5.Spoon cookie dough into tablespoon size scoops and place on baking sheet. Bake in oven for 10-12 min. Let cool on cookie sheet for at least 5 min before removing to cooling racks.
I hope you enjoy this recipe and have fun making it with (and for) the ones you love!
Xo,
Kelly