The Perfect Valentines Day Look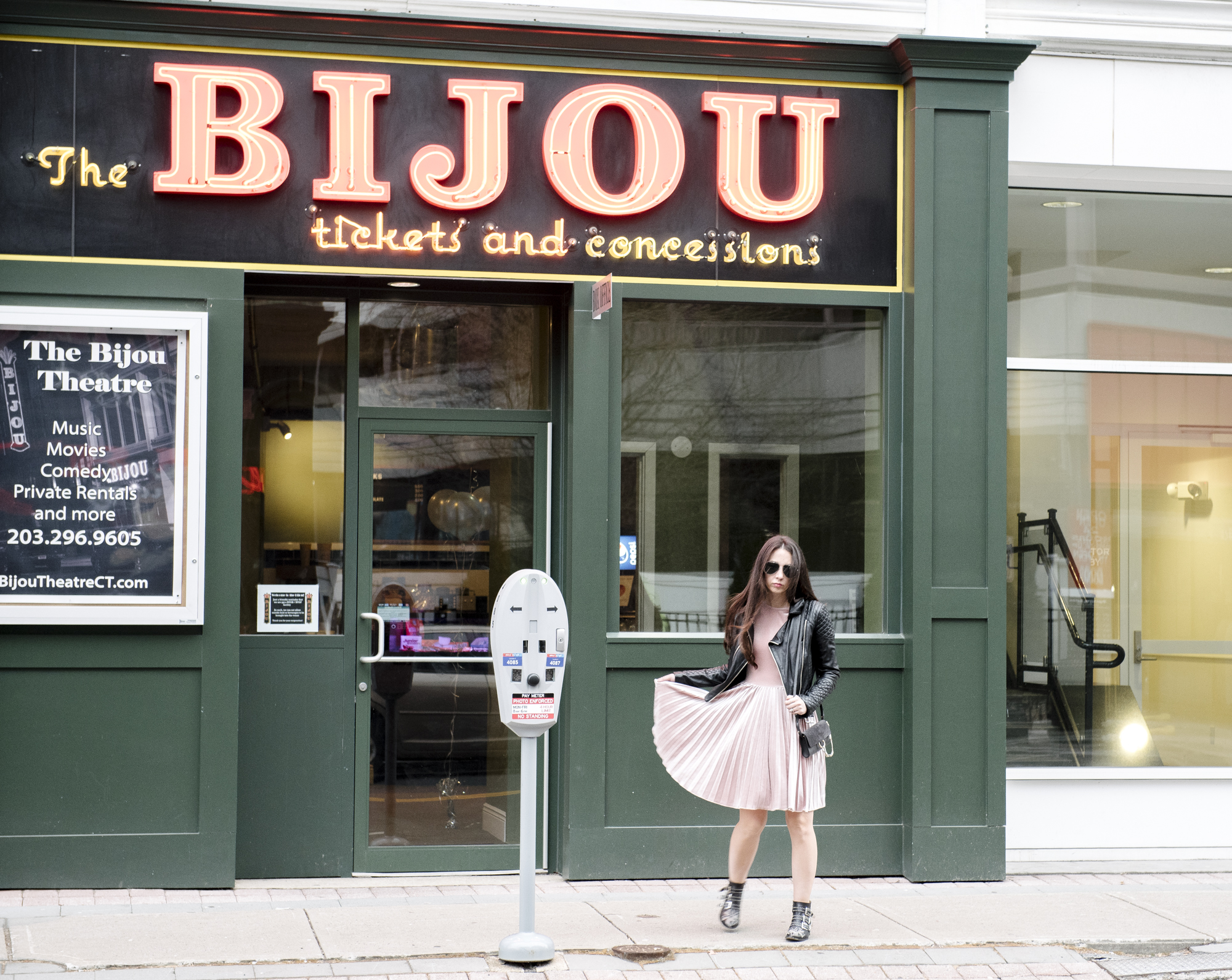 I realize that Valentine's Day is one of those holidays that people either love or hate. I have always been a Valentine's Day lover! Even years when I celebrated Valentine's Day as a single lady, I just loved the holiday. It's always been a great occasion for me to take a little extra time to tell the people around me how much they mean to me. I am pretty sure I gave out Valentine's cards through college and maybe even into adulthood. I can't wait for Ayla to be in elementary school so I can volunteer to help with their little class parties and live vicariously through all her little classmates! While I do miss the days of decorating shoe boxes and filling them up with adorable little Valentine's Day cards, I never miss an opportunity to celebrate by dressing up.
Nothing say's Valentine's Day better than pink velvet! I always like to have a dress that I can wear all day, which means it has to be versatile. I love that this pink velvet can we worn with boots and a leather jacket for a slightly edgy and more casual feel. It would also be super easy to dress up with heels and some sparkly jewelry for a nice dinner out. I always love pairing soft velvet's with a contrasting material, like leather. I find that the contrast really accentuates the softness of the velvet. These are always two of my favorite materials to pair together. If you are still looking for your perfect Valentine's Day outfit definitely check this out! I also found designer dupes for these Chloe boots and bag. Make sure you check out the links! Hope you have a fabulous Valentine's Day!
Xo,
Kelly