Fun at Home with Wee Gallery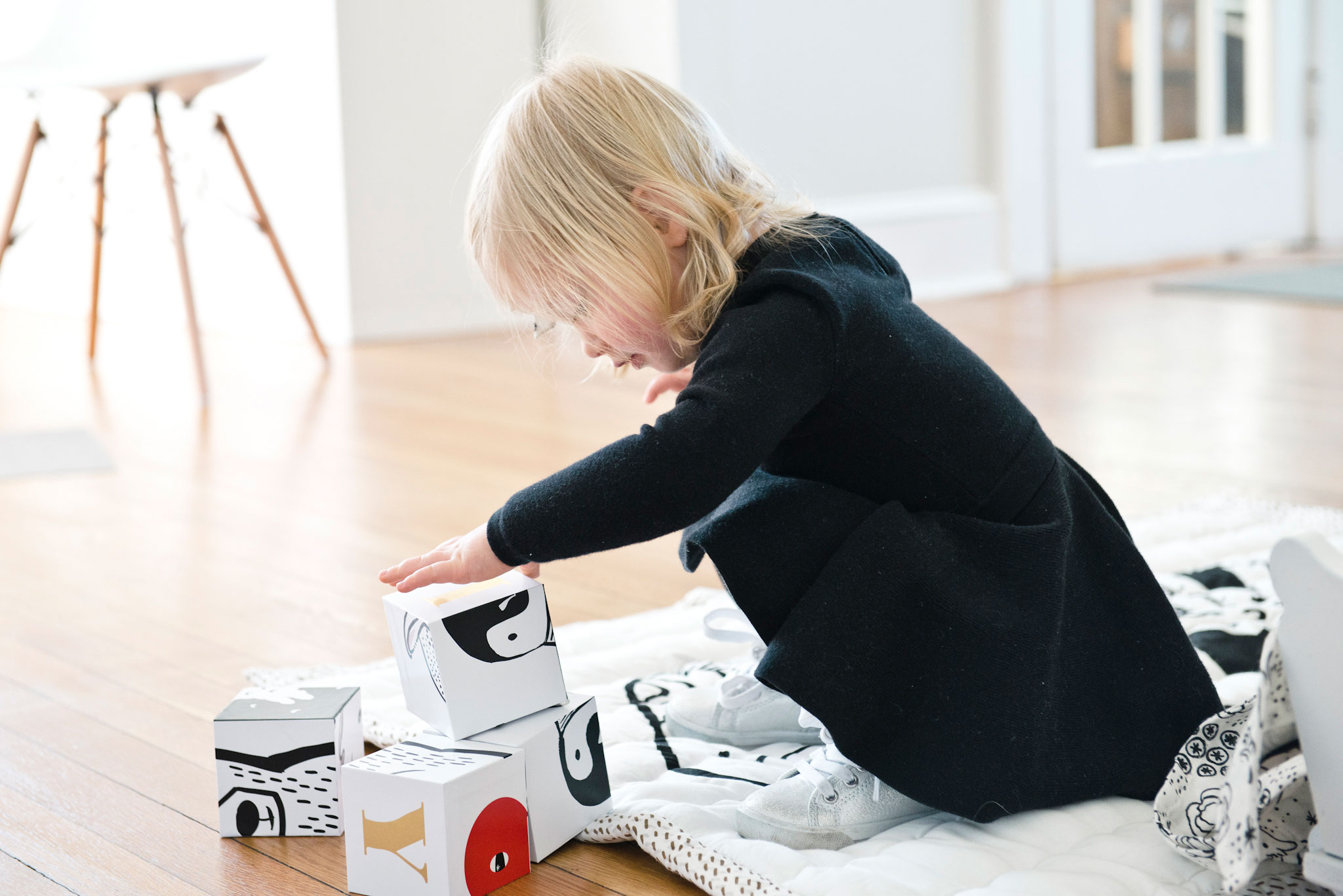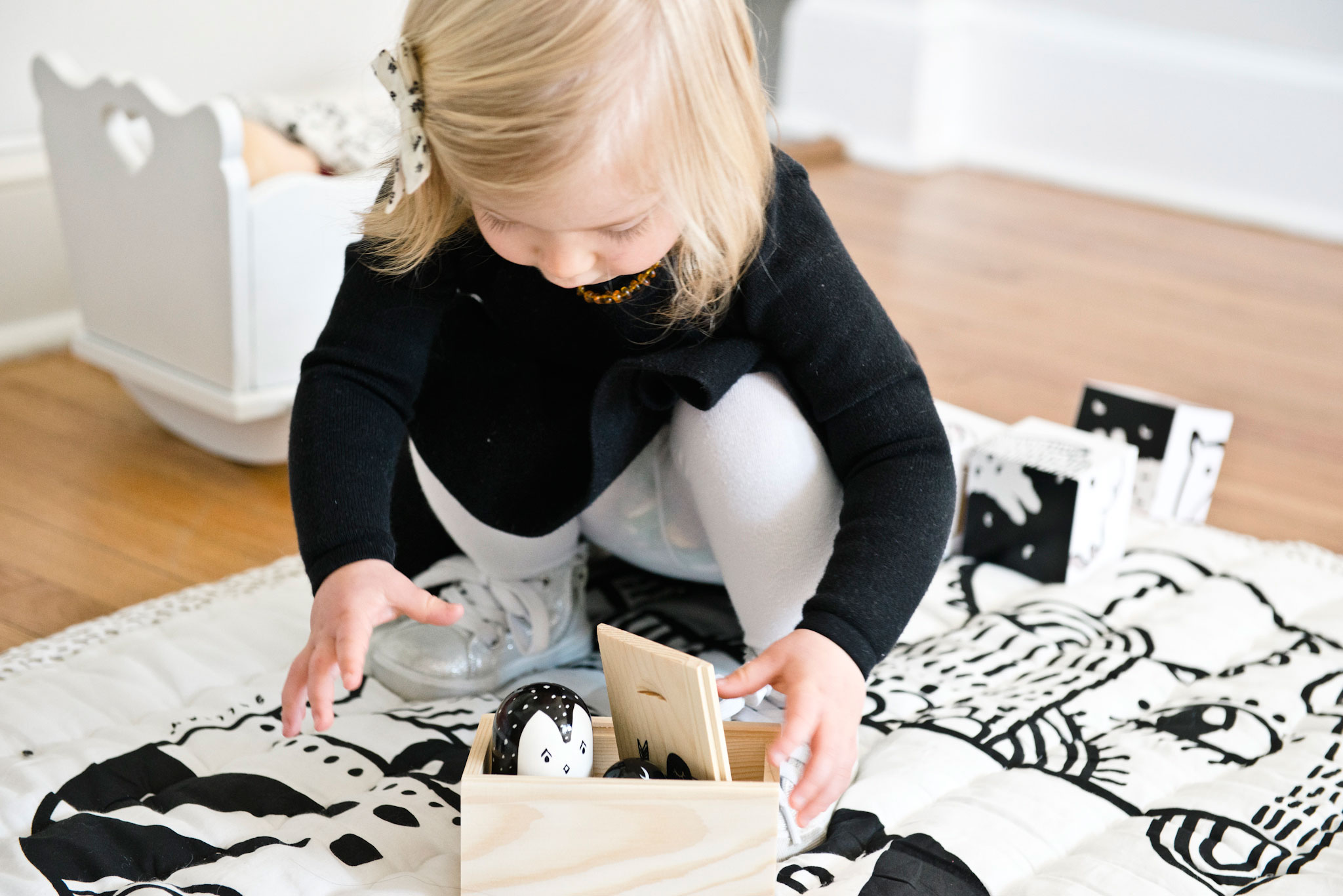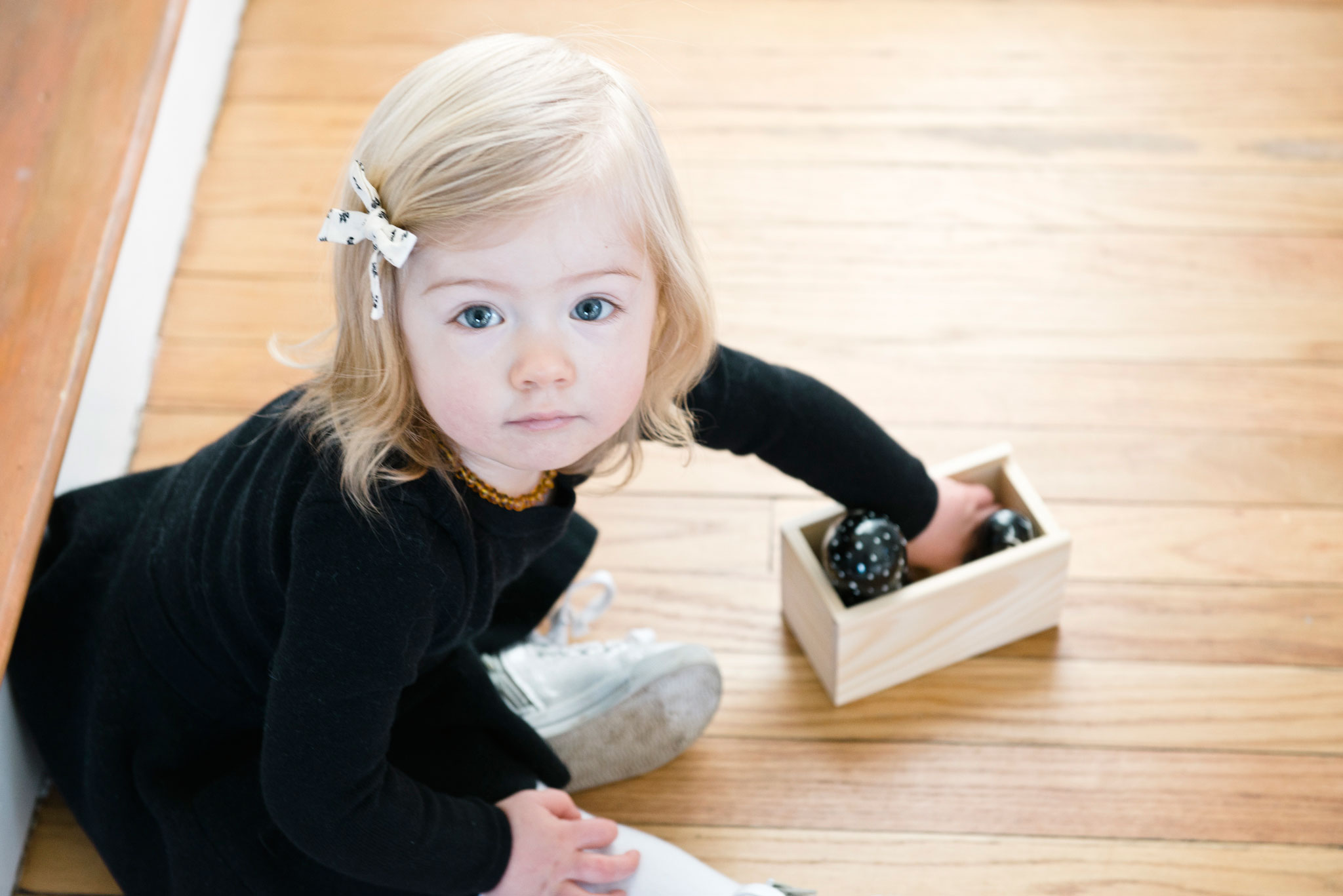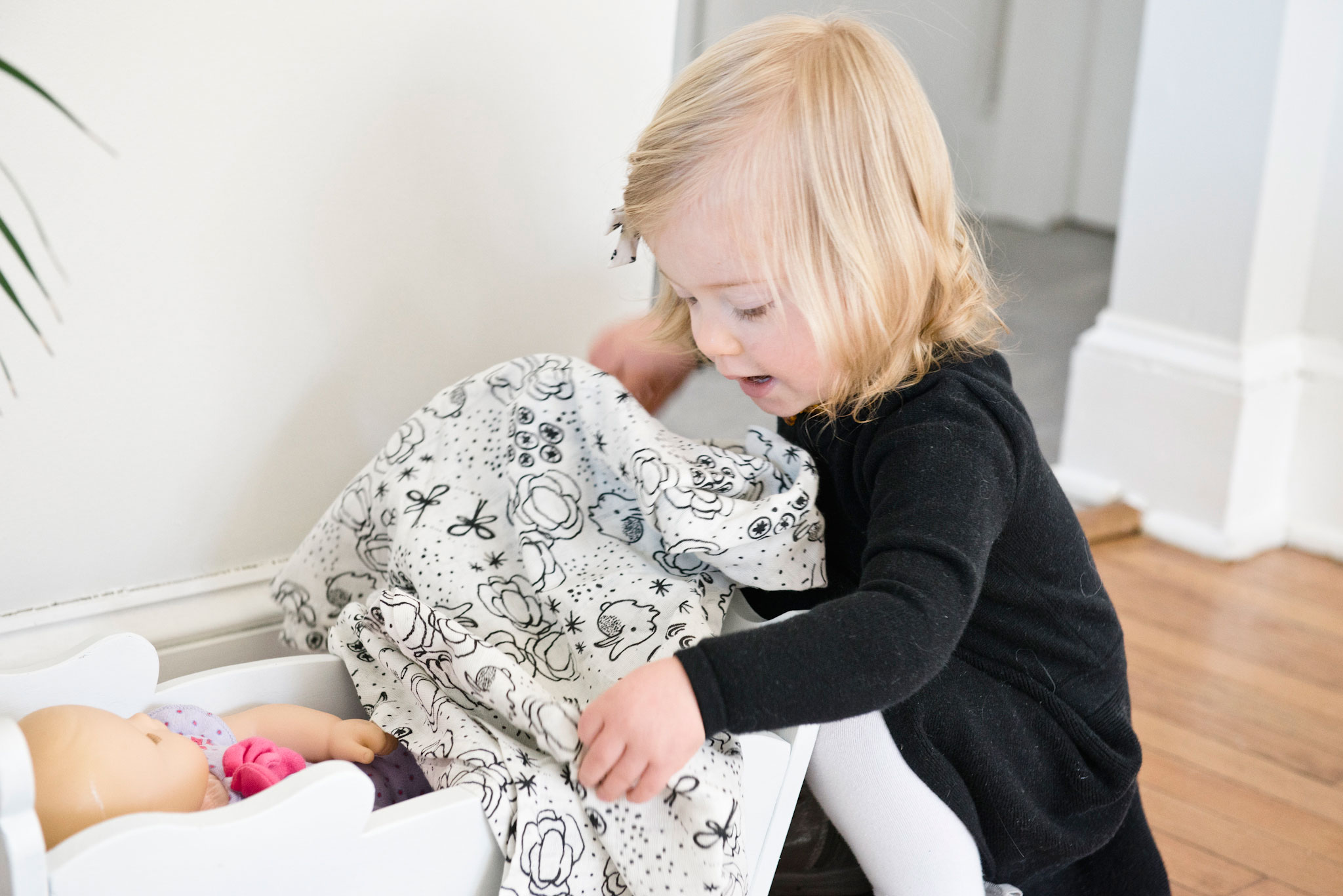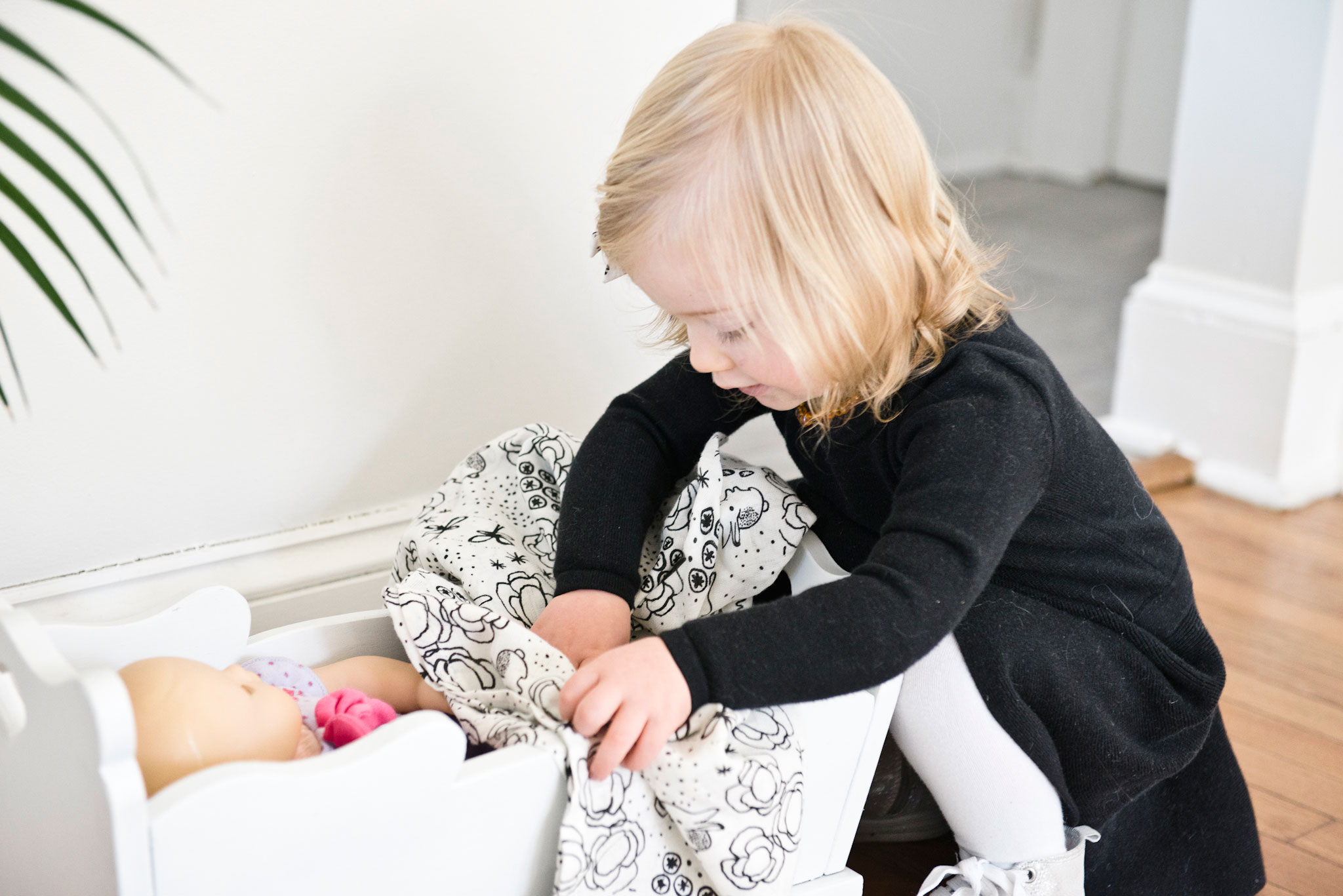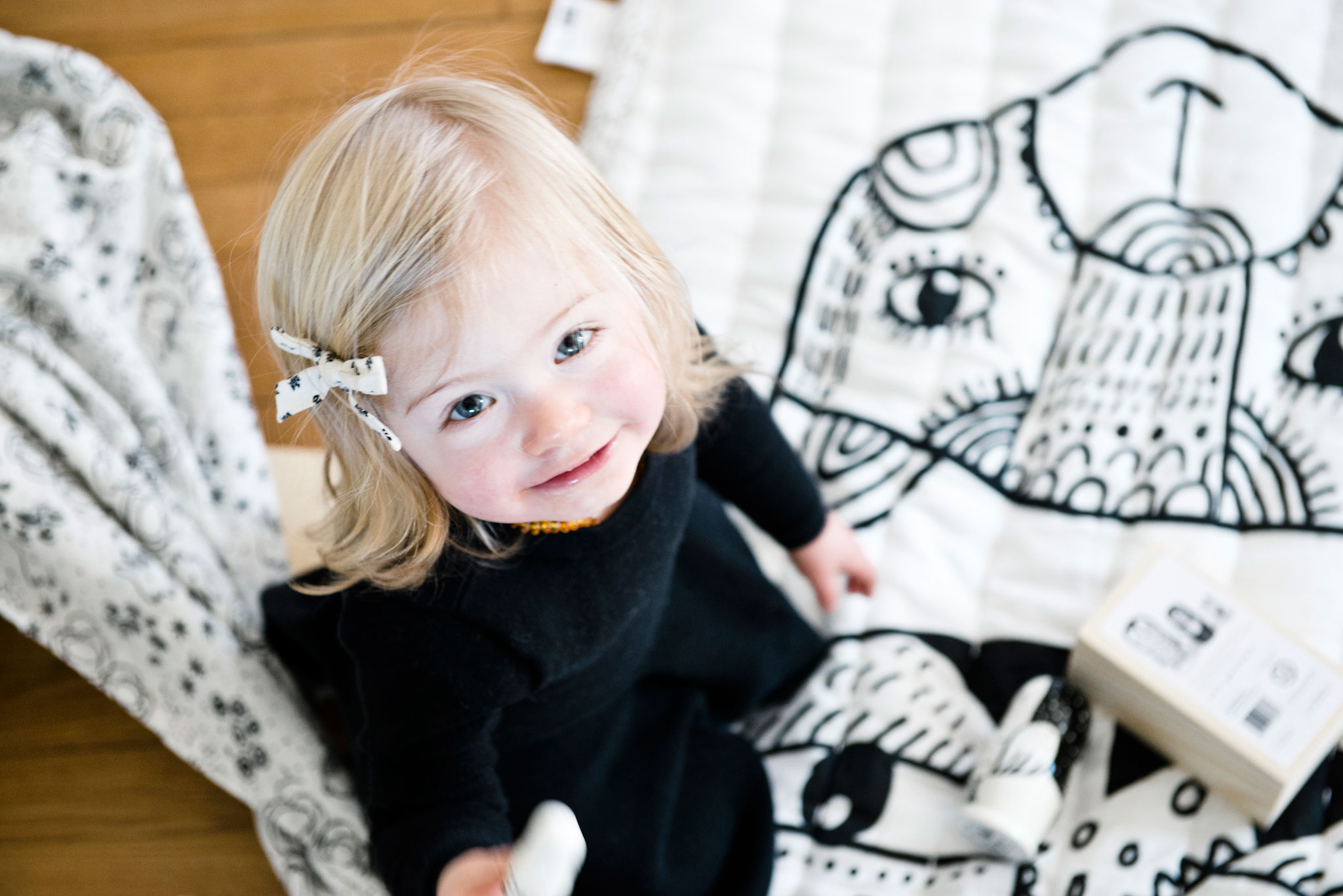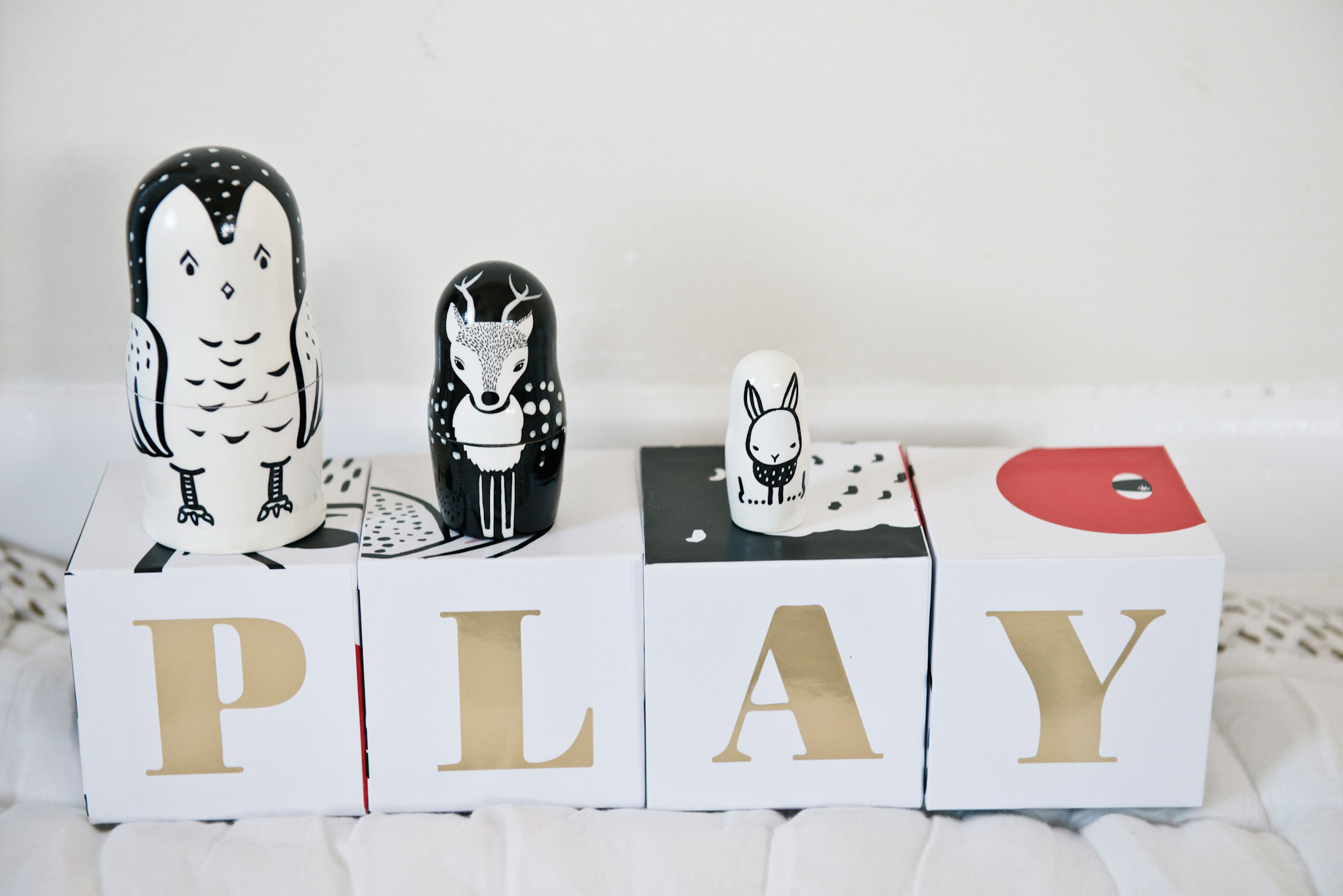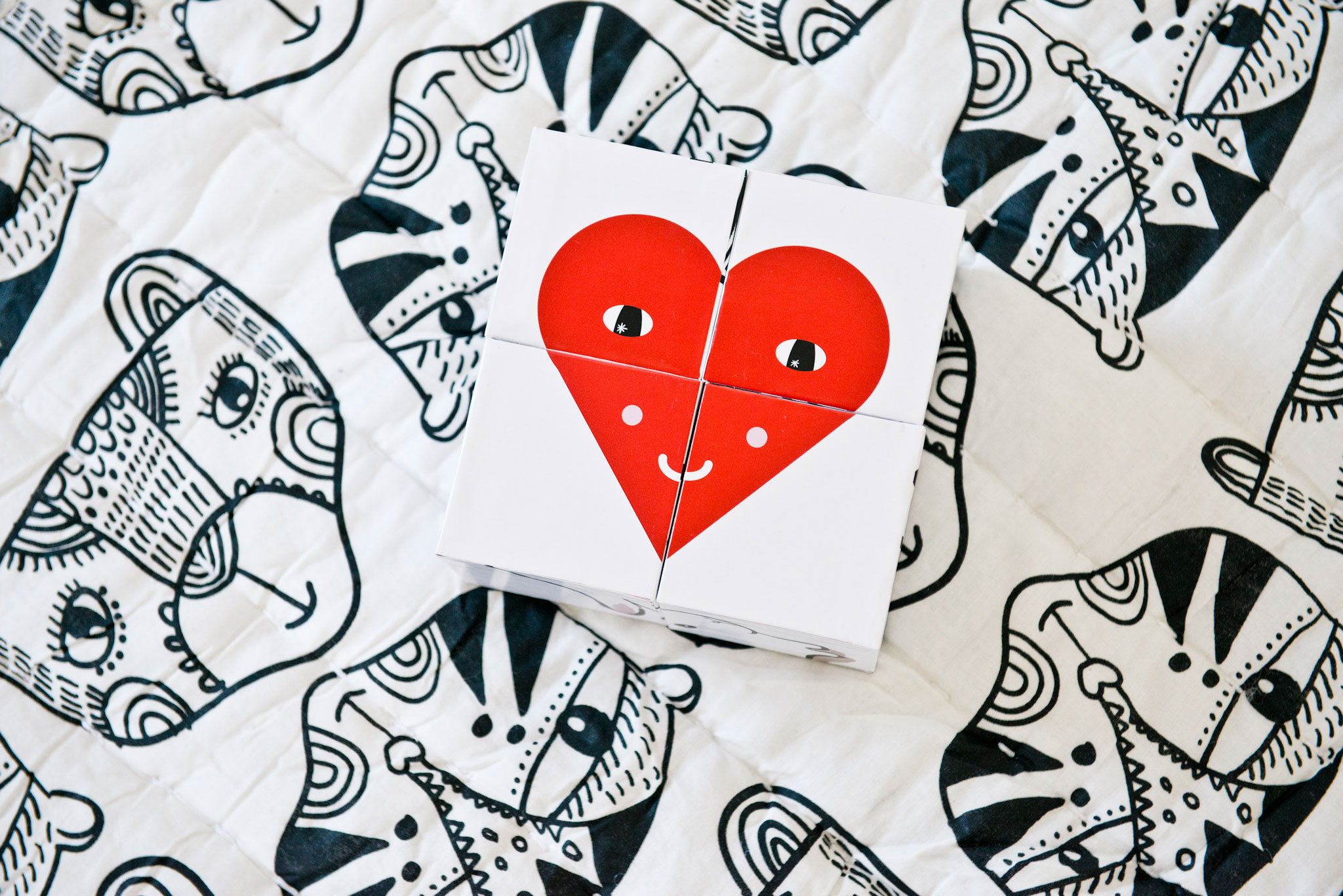 I have always had a thing for cute little animal drawings. It may actually be part of the reason I fell in love with my husband. Early in our relationship, when we would go on dates he was always drawing the funniest little animals on napkins. I quickly realized that if he could draw such quirky little animals then there was a part of my soul I knew he could understand that few people really get. To this day we are always showing each other funny little animal prints we find, so when I found Wee Gallery I couldn't wait to show him. I knew immediately Ayla would love the whimsical prints as much as we did. I'm sure you can only imagine my excitement at the opportunity to collaborate with them for this post.
In our house we have a few toys that make a lot of noises or sing songs. There is definitely a place for them but I love watching Ayla's creativity come out when she plays with blocks or wooden toys. There is something really special about "turning down the volume" and watching what she does with her toys. Ayla has the best time stacking these blocks and pulling apart the nesting dolls. She can't get enough of stacking the blocks on top of each other, putting the nesting doll on the very top and then knocking it all over while erupting into belly laughs. The nesting dolls have really become one of her favorite toys and she sometimes follows me around pulling them apart and then asking me to help her put them back together. She has also adopted the bunny swaddle as her baby dolls official "night night blankie". She loves to tuck her baby in with a kiss on its head and say "night night", then almost immediately rip the blanket off and say "OH HI!" (and then do the whole routine again on repeat). We plan to get lots of use out of the quilted blanket this summer as well. It's the perfect size to bring to the beach for Ayla to play on.
Wee Gallery's toys were initially created with babies in mind as newborns can only see 12 to 15 inches away and they are most fascinated with black and white geometric figures and faces. They have the cutest little art cards for babies to look at. I'm a little bit obsessed with their organic muslin swaddles and I can't wait for my next friend to have a baby so I can get them one! If you have a baby or are looking for the perfect baby gift you should definitely check out wee gallery! I know you will fall in love with the sweet little prints as much as we have.
Xo,
Kel