How To Be A Shoe Designer For A Day // A Review Of Shoes Of Prey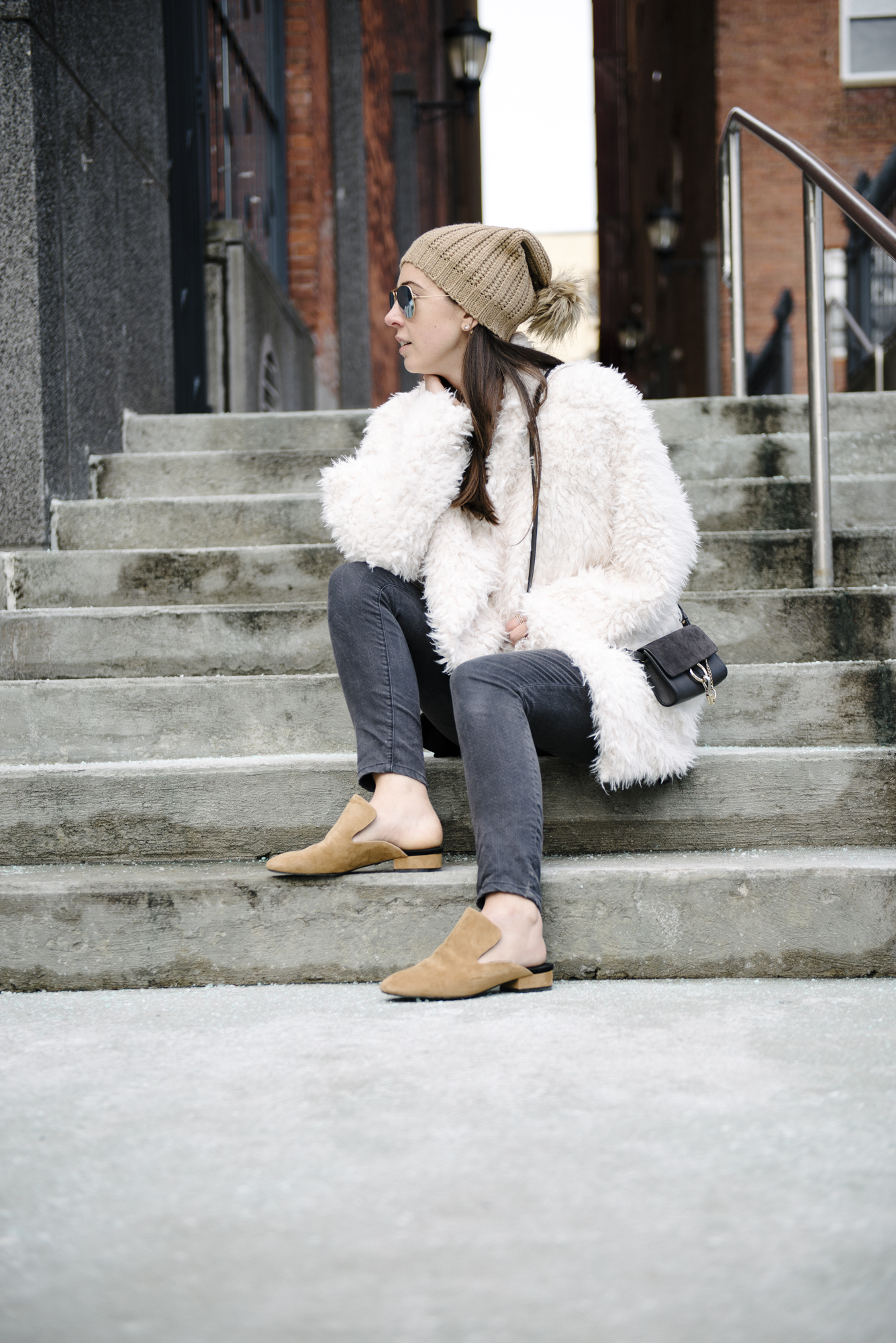 This is the second time I have been able to collaborate with Shoes of Pray and I am starting to feel like a pro at this whole shoe design thing. It's just a little bit too much fun and altogether far too addictive. I am beginning to wonder if I missed my calling in life. Is it too late to go back to school to design shoes? I am guessing I may have missed the boat with that one but at least I have an outlet for my new obsession.
What I love about Shoes of Pray is that they really emphasize simplicity, comfort and quality. Not only are my shoes completely unique but the quality and comfort are just phenomenal. These are some of the highest quality shoes I have in my closet and I could walk all day in these slides. I was so happy with how this latest pair that I designed turned out. I really wanted a shoe that was quick to slide on, I could easily walk in and would go with almost everything. I also wanted the shoe to have a classic and timeless feel to it. I own a lot of black shoes so I decided to go with camel colored suede. I did add a little bit of black detail to it, which I love. I also love that they offer inscription to truly make the shoes your own. This pair is inscribed inside with "@KellyTowart's Slides". If you decide to design yourself a pair you can actually get a free inscription with the code KELLYTOWART. (I would love to see what you design so send a picture of the final product my way over on Insta!) This is really one of the best experiences you can have with purchasing shoes. You will be so happy with them because YOU made them. I ended up with a truly beautiful pair of timeless slides that feel completely my own and I am already dreaming of the next pair I want to design.
Speaking of all things classic, I feel like I need to give this Lagos necklace another shout out because I have been absolutely living in it. I am not obligated to post about it here but I just love it so much that I want to share it with you guys. I wore it to a fancy Christmas party the other day and had it layered with my diamond necklace. Today I have it on with a sweatshirt and leggings. It really could not be more versatile! It is a piece that is definitely worth checking out and adding to your collection.
Don't forget the code KELLYTOWART for your free custom shoe inscription!
Xo,
Kelly